BRONNUM Consulting Engineer
The company provides advice on all aspects regarding polyurethane (PU) production, including raw material selection, foam formulation, process development, product development, polyurethane product tests, HSEQ aspects and CE marking.
PU NEWS     LINK TO CE MARKING      LINK TO ATEX REGULATION
ISOPA

Obligatorisk træning af medarbejdere, der arbejder med og håndterer diisocyanater skal være gennemført senest 24. august 2023.
I Danmark pågår der diskussioner mellem Industriens Uddannelser og repræsentanter for PUR-sektionen hvordan den nye uddannelse, der er udviklet af ISOPA og en lang række branceorganisationer, herunder PU Europe og Europur, kan indpasses i den danske model.
I Norge er der ligeledes etableret en arbejdsgruppegruppe, der består af repæsentanter for Arbeidstilsynet, Norsk Industri og PUR-gruppen, der arbejder med hvordan den nye uddannelse kan implementeres i Norge.
The EU introduces mandatory training of diisocyanates workers from 24 August 2023 in new REACH Restriction
Referring to the website of ISOPA (European diisocyanate & polyol producers association), the restriction on diisocyanates under the EU's REACH Regulation published 4th August 2020 in the EU Official Journal introduces new minimum training requirements for workers handling diisocyanates and mixtures containing diisocyanates. ISOPA/ALIPA and their member companies welcome the Restriction which is an important step to enhance and harmonize the level of protection of workers using diisocyanates across the EU. The Restriction will apply from 24 August 2023 after a transition period of three years, and ISOPA/ALIPA together with other industry-associations are developing a comprehensive package of training materials for the industrial and professional value chains.
Polyurethan

Grundkursus
Videnpark Trekantområdet – 7000 Fredericia
den 6. og 7. september 2022
Igen i år udbyder vi dette Polyurethan Grundkursus, hvor du får en grundlæggende indføring i, hvordan polyurethaner, PUR, fremstilles, hvilken kemi, der ligger til grund herfor, og hvordan forskellige måder at formulere recepterne på fører til dannelse af polyurethaner med vidt forskellige egenskaber og anvendelsesmuligheder.
For at forstå dette vil der i et betydeligt omfang blive undervist i kemien, der ligger bag fremstilling af de forskellige typer af polyurethaner, fra fleksible til stive og fra celleplast over integralskum til helt massive typer.
Bemærk: Der udbydes et gratis for-kursus i grundlæggende kemi 1. september 2022
Se mere ang. tilmeldinger via nedenstående pkt.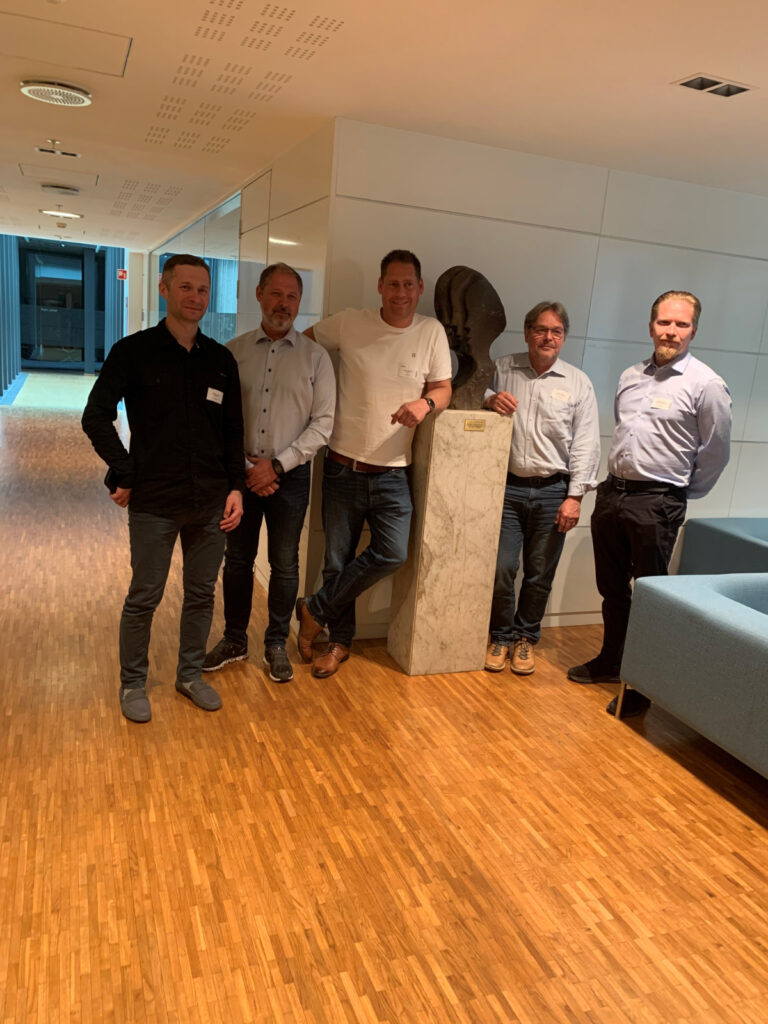 PUR-gruppens årsmøde og temadag 2022
PUR-gruppens årsmøde og temadag 2022 blev afholdt i Næringslivets Hus i Oslo 19. maj 2022.
Der blev valgt et nyt styre bestående af
Terje Johansen, Foamrox A/S, styreleder
Mateusz Balon, Ekornes A/S
Aksel Ruud, Pipelife Norge A/S
Ralf Godbey, Nortec-Cannon A/S
Steffen Overaa, OSO Hotwater A/S
Varamedlemmer
Olav Andre Næs, Iglootech A/S
Gunn Raknes, Polyform A/S